Patriots Perspective - Today's News Behind the Government's Facade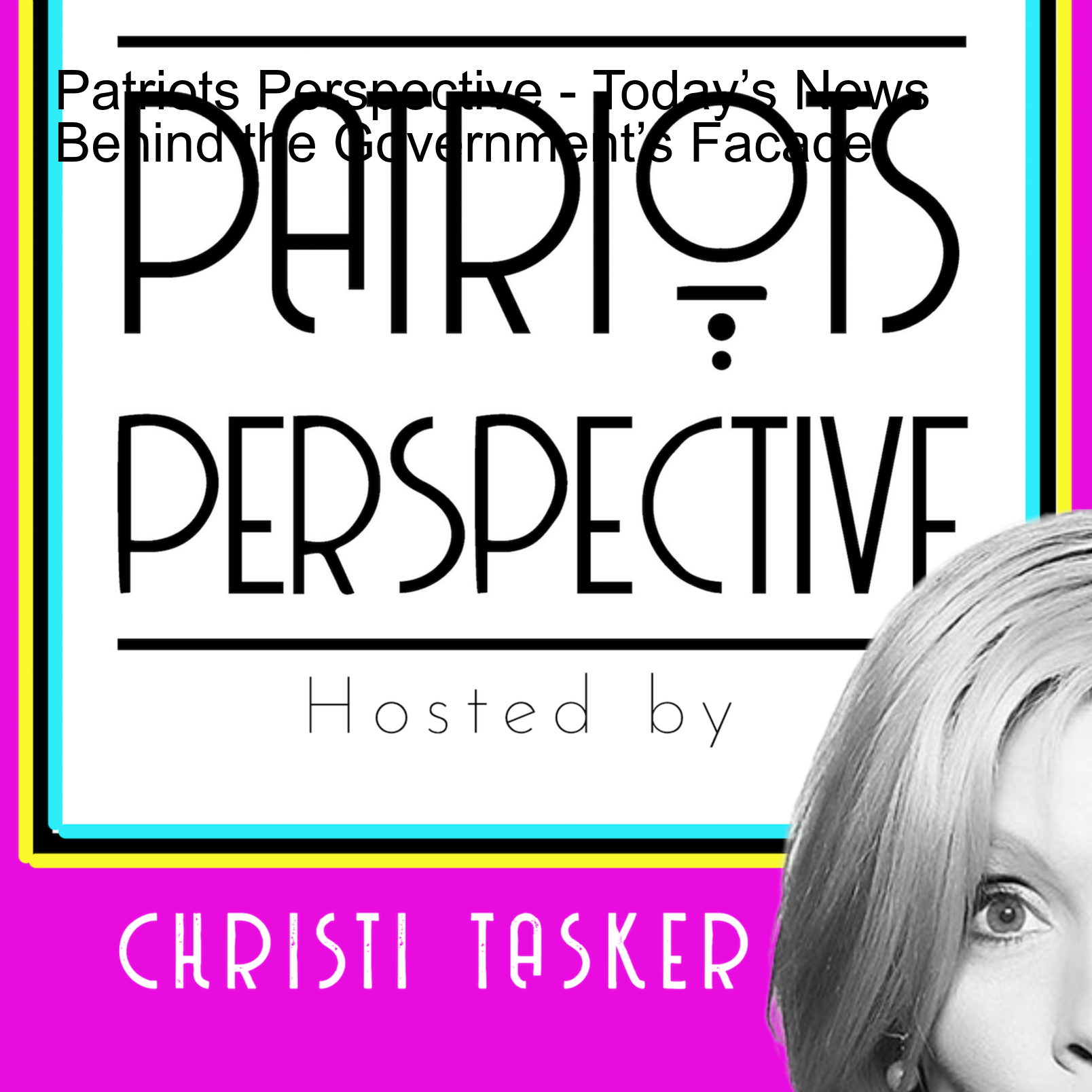 Our news is factually built on whistleblowers and evidence and most often coordinates with government documents, court transcripts, deep state authors, and untwisting MSM's words. "They" always tell us all about their agenda. These Satanists need you to "buy" into their "visions" produced and distributed on your TELL-LIE-VISION. Break the psyops and join the conversation and enjoy the research. Most importantly, learn to PRAY, discover TRUE FAITH, and gain COURAGE to take your life, family, and country back!
Episodes
Episodes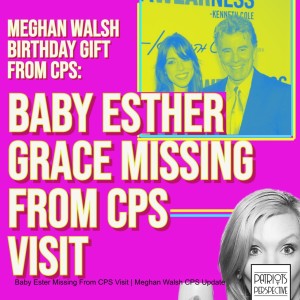 Sunday Jul 17, 2022
Sunday Jul 17, 2022
Meghan Walsh's newborn baby CPS visitation was scheduled for Friday, on her birthday. Unfortunately, there was no Esther Grace appearance. Can you imagine if you or I missed a CPS visit? The children would be gone forever.    Help Stop CPS Corruption and support Meghan's costly legal defense so that she can regain custody and bring her children back into her loving arms.  Please give Meghan the best birthday - a prayer of some funds on GiveSendGo.com/MeghanWalsh | Zelle 954-791-1237 | Checks Accepted By: The Law Office of Hollis E. Mandell Law PO Box 551600 Davie FL 33355 | Call: 954-791-1237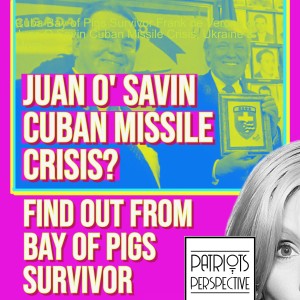 Friday Jun 10, 2022
Friday Jun 10, 2022
Juan O' Savin speaks of the Cuban missile crisis. Bay of Pigs Survivor, Author, Researcher, & Professor Frank de Varona breaks down: 1. What could it mean for the USA now? 2. How does Ukraine come into play? 3. What are the similarities between Cuba then and the USA now?  Subscribe to PatriotsPerspective.com for today's news by independent journalists, researchers, and authors.  Patriots Perspective News listeners and viewers support whistleblowers, journalists, and researchers with gifts and research materials. Please consider supporting our work with a small monthly donation.    A Personal Note from Host & PatriotsPerspective.com Founder Christi Tasker  Dear Listener: If you had asked me if I'd ever be podcasting about global politics, the New World Order, the World Economic Forum, or anything outside of tech regarding Bill Gates, I would have said you're a conspiracy theorist!   While I come from a former grandfather-in-law attending Democrat Governor's Balls, I had zero interest in politics until it affected my business. I'm a conservative mom who was misled by beliefs of the enemy even though I was saved by Our Father by proclaiming His Son Jesus as my Lord and Savior in vacation Bible school at a very early age. I love pretty things and creating beautiful designs and sharing those beautiful things on my travel blog, design blogs, or introducing creative people.  My first blog about the plandemic was to inform my friends of how to travel during the coronavirus on my travel blog. I just wanted everyone to know that I had heard about this "virus" before I ever stepped into Asia in early 2020. On the first trip to Asia, I saw empty media sections, and I realized they were reporting LIVE from those same spots aka green screens.  Before really ticking off all of my travel and design blog followers on my pretty lifestyle blogs on P.S. This Rocks, I started Patriots Perspective to share my own research and interviews with other authors, researchers, and whistleblowers. Yet, I would rather be designing but the tug on my heart to educate people about the truth takes precedence.  Please consider supporting my other sites as you learn about me. You'll see that I'm an open book:  CHRISTITASKER.com, my online jewelry boutique, home decor store, & purchase gifts that ship globally.  PSthisRocks.com, my best travel blogs, and interior design blogs.  PuTTinOuT.com, I'm an award-winning social media expert and used to be on NBC News Silicon Valley sharing my expertise - now I'm sharing it here on Patriots Perspective podcasts.  Replace Amazon & Big Box Store purchases - join My Liberty Stand team and vote with your wallet- I'll teach you how to purchase made in America products for less than you're paying Wal-Mart.   
Welcome to Patriots Perspective Podcast for Today's News Behind The Government's Facade!
Bringing You The News Behind The Government's Facade and Reminding Freedom Lovers of their God-given inalienable rights and how to use them!
Before STOLUS takes his fourth nap of the morning or the mocking bird mainstream media owned by six of the elite families even think of coming out with their 4 am propaganda talking points… real Patriots have woken up to question the narrative, conduct the research, and can show the proof.
Listen to interviews from a Patriots Perspective - where real people ask the forbidden questions and keep Jenn Saki circling all the way back to playing Mark Zuck the buck.
While the Communist News Network anchors are kicked back in their posh studios letting elites like Bill Gates hide behind the masks of philanthropy, goodwill, equity, and equality, Patriots Perspective gives a voice to censored scientists, doctors blowing the whistle, and attorneys know law and order.
Folks, it's time to take off the blinders and help others do the same. We're making it easy for you to find the truth and show your family and friends the evidence.
There's nothing equal about the same wealthy white men in the world spoon-feeding your family propaganda just because they fund the technological Townsquare and the mockingbird media and the World Health Organization and Dr. Fraudci's NIH, all while they conveniently applied for bodily cryptocurrency patents years ago!
We're here to show you exactly why the Khazarian mafia needs Vegas strippers posing as "fact-checkers" to censor free speech!
Get ready! Buckle up! Get out your notepad and listen with a clear mind. Learn the truth about our history and beware of Chrislam.
Come down the DUMBS, over the border to forbidden Antarctica to Epstein Island via Lolita Express!
Yep! We're going all the way around the world to expose ALL the News behind the Facade with the patriots that have been there and done that and have the documents and God-given testimony to prove it!
Welcome to the News Behind the Facade.
Welcome to Patriots Perspective.
WARNING: some of the conversations in this show may resemble Hollywood movies, Tell-Lie-Vision shows, or counter the Communist News Network.
Now, hit that like button and leave a comment below telling us where you are in the world!
Here's your freedom-fighting host - Christi Tasker!